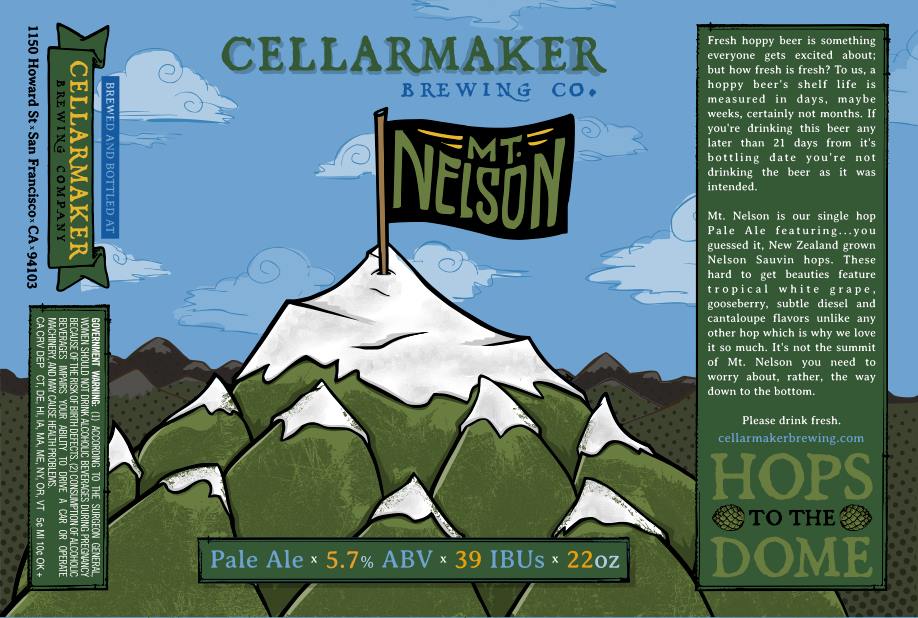 Mt. Nelson Pale Ale ~ Sold Out
Mt. Nelson bottles are sold out. Sorry.
Hopped with 100% Nelson Sauvin hops. As you contemplate the path to the top of Mt. Nelson think about the 2.5 lbs. per barrel of New Zealand Nelson Sauvin hops in this precarious pale ale. Ruminate on the diesely, tropical fruit and melon aromas. May we suggest a word of advice: it's not the summit of Mt. Nelson you need to worry about, rather, the way down to the bottom.

Available: Tuesday, March 7th, 2017 at 2pm
Price: $8 (tax+crv included)
Limit: 6