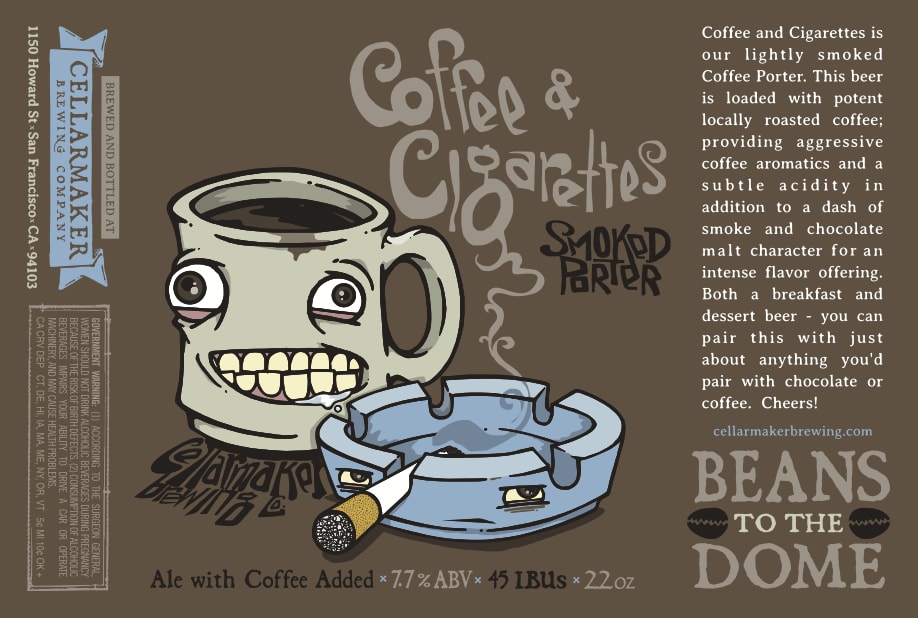 Coffee and Cigarettes – Sold Out
Coffee and Cigarettes is our lightly smoked Coffee Porter and the bottles are now sold out. We use small amounts of German Beechwood Smoked Malt as well as high quality English malts to create a chocolatey and roasty base beer.  Then we add incredibly potent Sightglass Coffee (whose roastery is right around the corner).  The coffee selection for each batch is unique and is based on what coffee varietals are tasting best to our brewers.

Tuesday May 17th. Same deal as usual: Available at 2pm. Date subject to change.
Price: $10
Limit 6